Project:
Ameris Bank and Fidelidty Bank Merger Rebrand
*Graphis Silver award-winner
*Featured on UnderConsideration's
Brand New
Role:
lead designer &
art director—
brand identity, launch campaign, signage, print, video, digital activation
With the Ameris and Fidelity Bank merger came the challenge of building on both brands' existing equity—while positioning them as a southeastern leader—without losing the traction they have built in their legacy markets. To develop a considered yet cohesive brand identity, we would need to dive deep into each bank's design history, extract what was working well, and emerge with a vision that represented the best of both brands.


We discovered strong affinities for Fidelity's recognizable lion symbol and the confident, patriotic typography and palette Ameris had developed. But harmonizing these elements would require a careful approach and many, many lion drawings.
After an anatomical form study, we began to evolve Fidelity's lion to be more representative, incorporating perfect circles and dialing in on an expression that felt simultaneously fierce and dependable.
Our strategy positions them as a confident team of bankers that will scrap convention to get things done for people. To help express this position, we landed on a bold and feisty brand voice that will help them stand out—and stand up to big-box banks.
We created a bold and consistent system that would both command confidence and signal change. And we helped deploy the
new brand
across credit cards, ATM installations, an essence video, and signage to ensure the merged brand
entered the world
strong.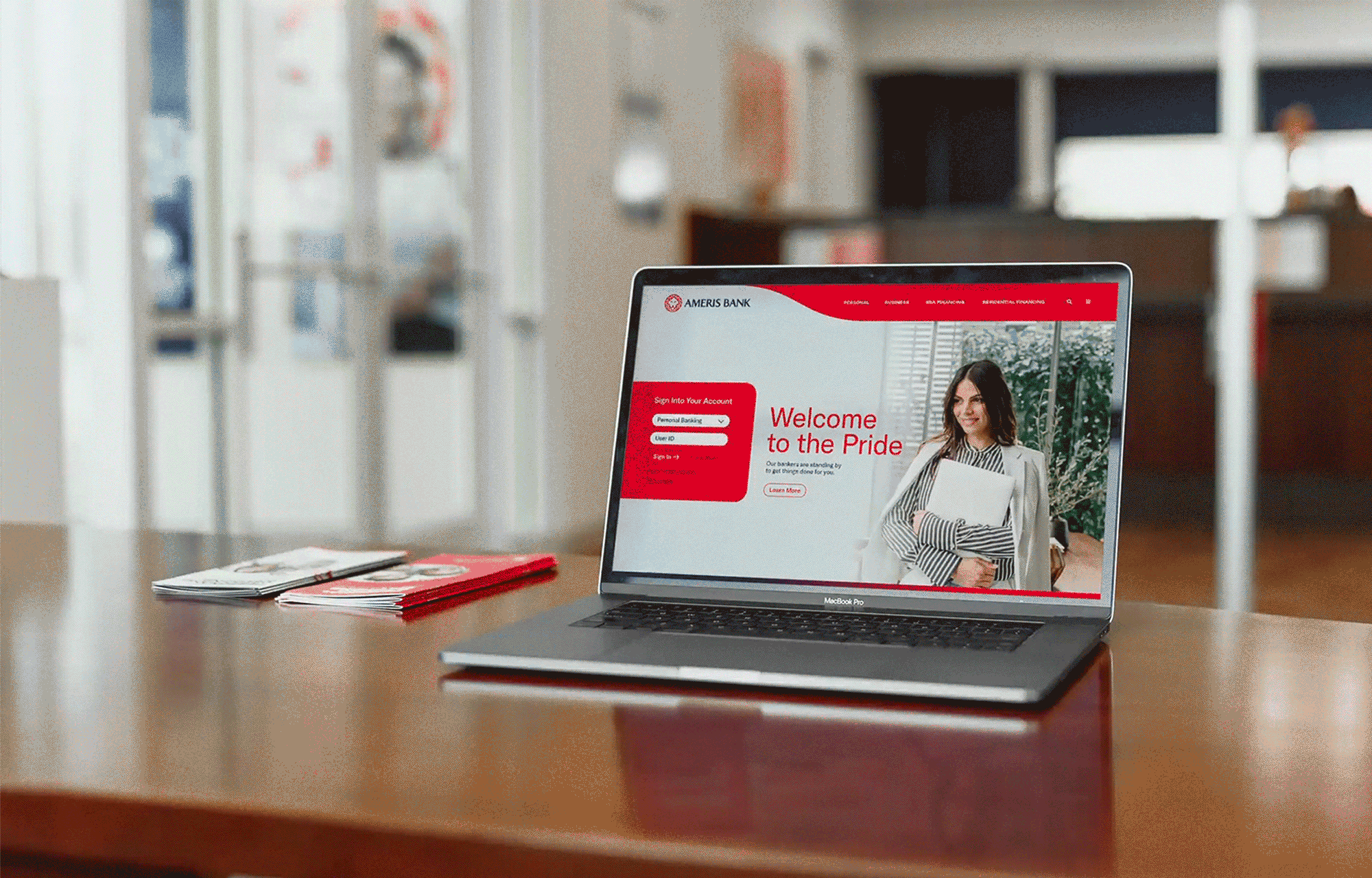 Credits —
Brand Identity © 2018
Role:
Design Lead & Art Director
Designers:
Jason Combs, Gray Hauser
Writer & Strategist:
Danielle Wilson
Project Manager:
Cody Goshert
Studio:
Matchstic
Signage Partner:
CBRE
Video Partner:
Story First
Client:
Ameris Bank