Project:
Atlanta Humane Society—Rebrand
*Featured on UnderConsideration's
Brand New
*Awarded Honorable Mention, Graphis Design Annual 2020
Role:
lead designer &
art director—
brand identity, activation
Atlanta's second oldest nonprofit came to us after years of brand introversion, ready to reinvest in their presence. We dug into conversations around their past and future, and came to this question—should AHS double down on decades of brand equity or greatly revolutionize their look?

After investigating each outcome, we landed on a prudent answer. We lightly modernized the long-loved logo, to make it more technically sound and legible. We held tight to a color that fits well in Atlanta's culture and care leadership. We also kept the the well documented avant garde gothic, best known from one of Atlanta's most photographed murals.

Our design strategy simplified down to the core elements that have long built Atlanta Humane's brand presence, then injected new life into how they were activated.


Typography takes on the playful behavior of puppies in a pin, illustrations add an approachable layer to photography and social media, a serif adds sophistication, and the heart symbol finds new ways to interact in the graphic language.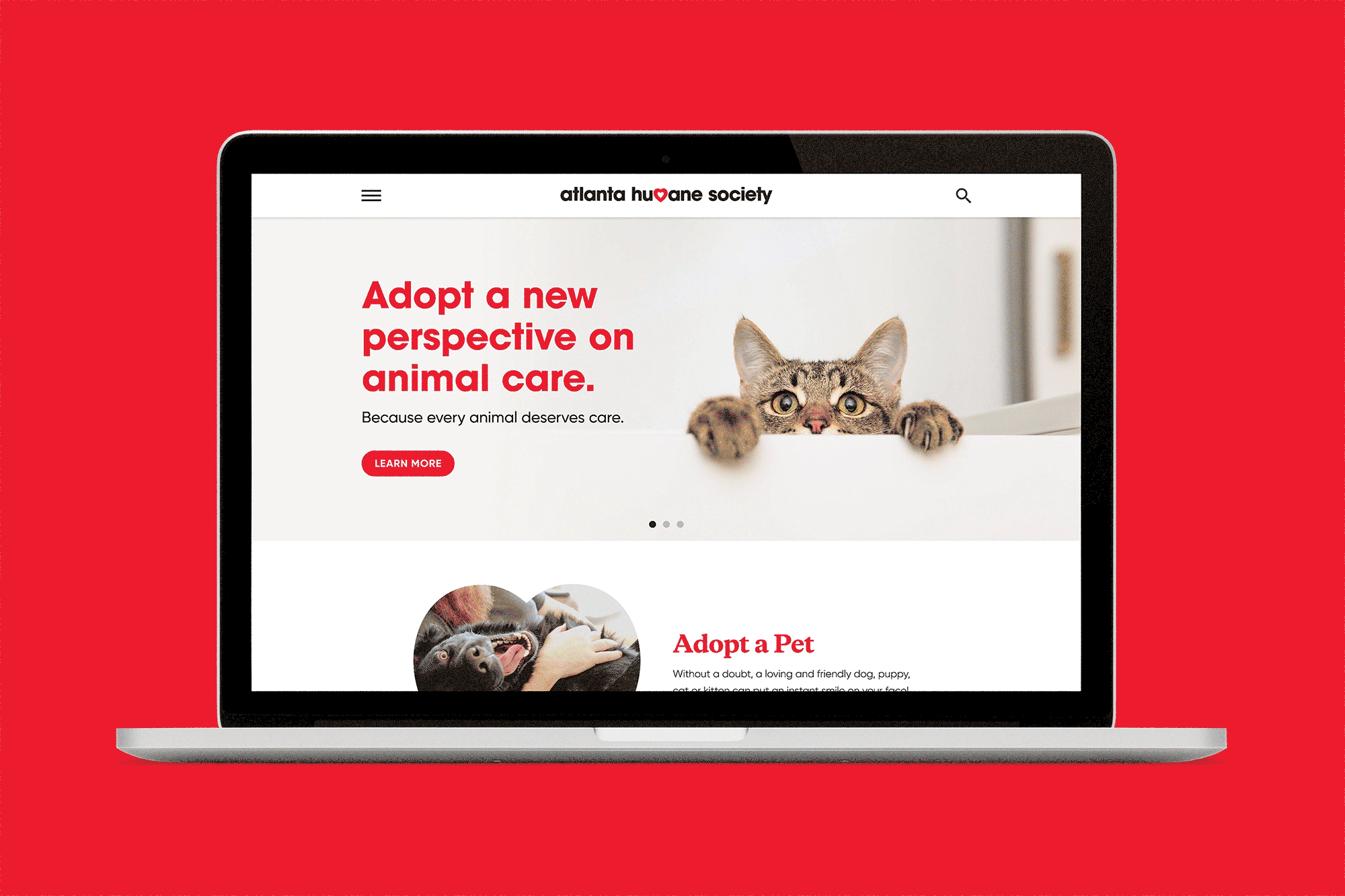 The end result is an identity that retains the equity this brand has as an iconic Atlanta organization, yet extends the system to feel fresh and flexible.
Credits —
Brand Identity © 2018-19
Role:
Design Lead & Art Director
Designers:
Meghan Stewart, Todd Durkee
Strategists
: Sarah Melnyk, Sarah Gail Niebur
Writers:
Jinah Kim, Danielle Wilson
Creative Director:
Blake Howard
Project Manager:
Melissa Kruse
Studio:
Matchstic
Client:
Atlanta Humane Society