Project:
Midtown Union—Branding/Placemaking
*Graphis Silver Award Winner, Branding (Design Annual 2020)
Role:
design lead &
art director—
brand identity, activation
We were tasked with creating a strategy, name and identity for a new four-block, mixed use property in Midtown Atlanta. Midtown Union will be a multipurpose landscape for life, leisure, commerce and more. With many stakeholders at the table, we had to create an identity that would appeal to a mass market, as well as the demands of developers, owners, architects, interior designers, property managers, and key tenents.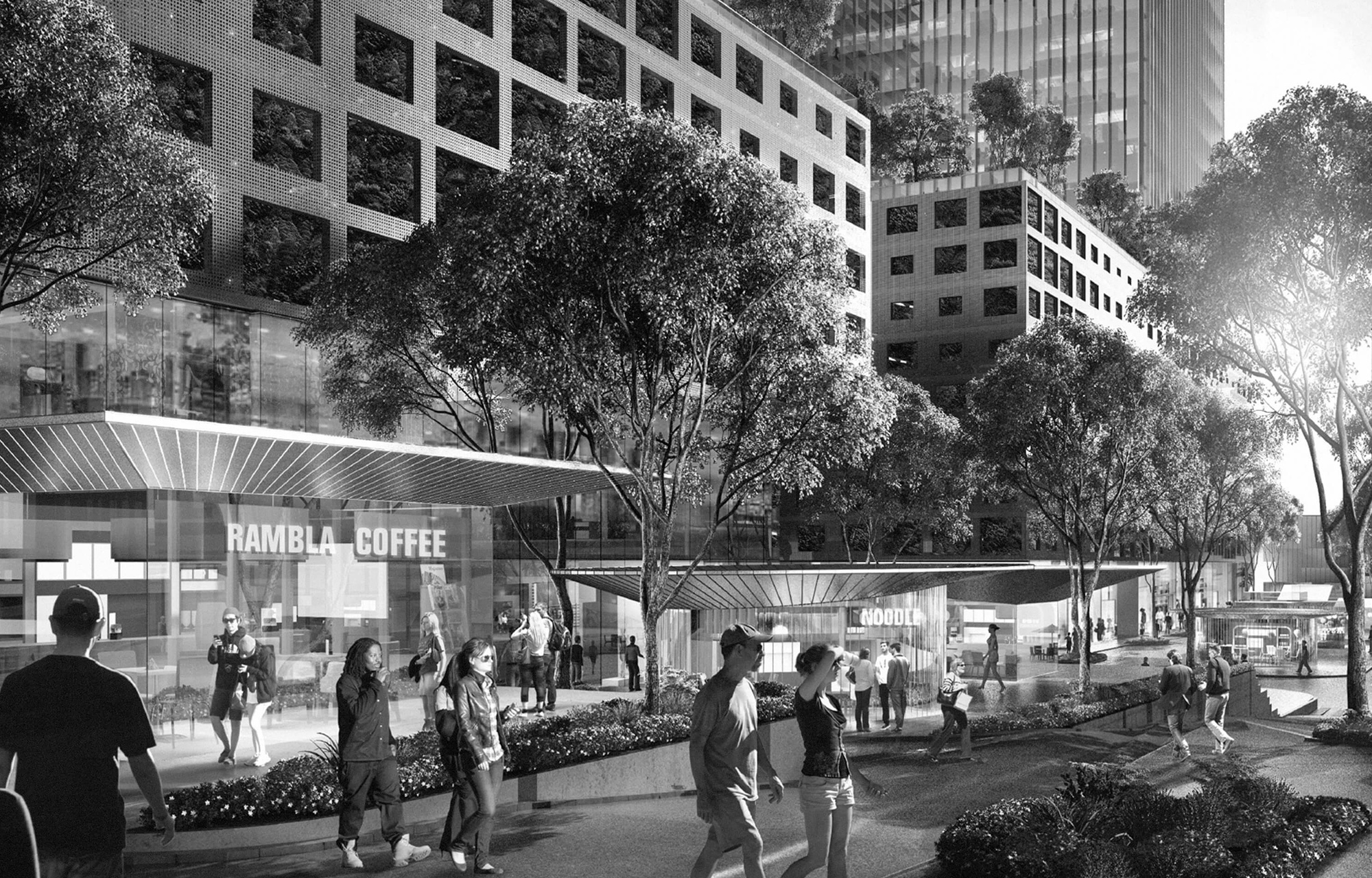 We received renderings of the signature glassy, "origami" building which led to our dynamic M mark and it's reflective properties.
We were inspired by the space's vision for biophilia, seeing a perfect fit for Atlanta's quintessential "city in the trees" neighborhood.

The natural liveliness of the city, the lush greenery, the connectedness all manifested in one concept—

Midtown Union is geographically and conceptually where natural meets urban, where the built meets the living, where the arts district meets the business district.

Midtown Union becomes a reflective vessel—a window that invites interaction between people, art and nature. We used a variety reflective material, distortion and mirror play in our work to further expound on this idea.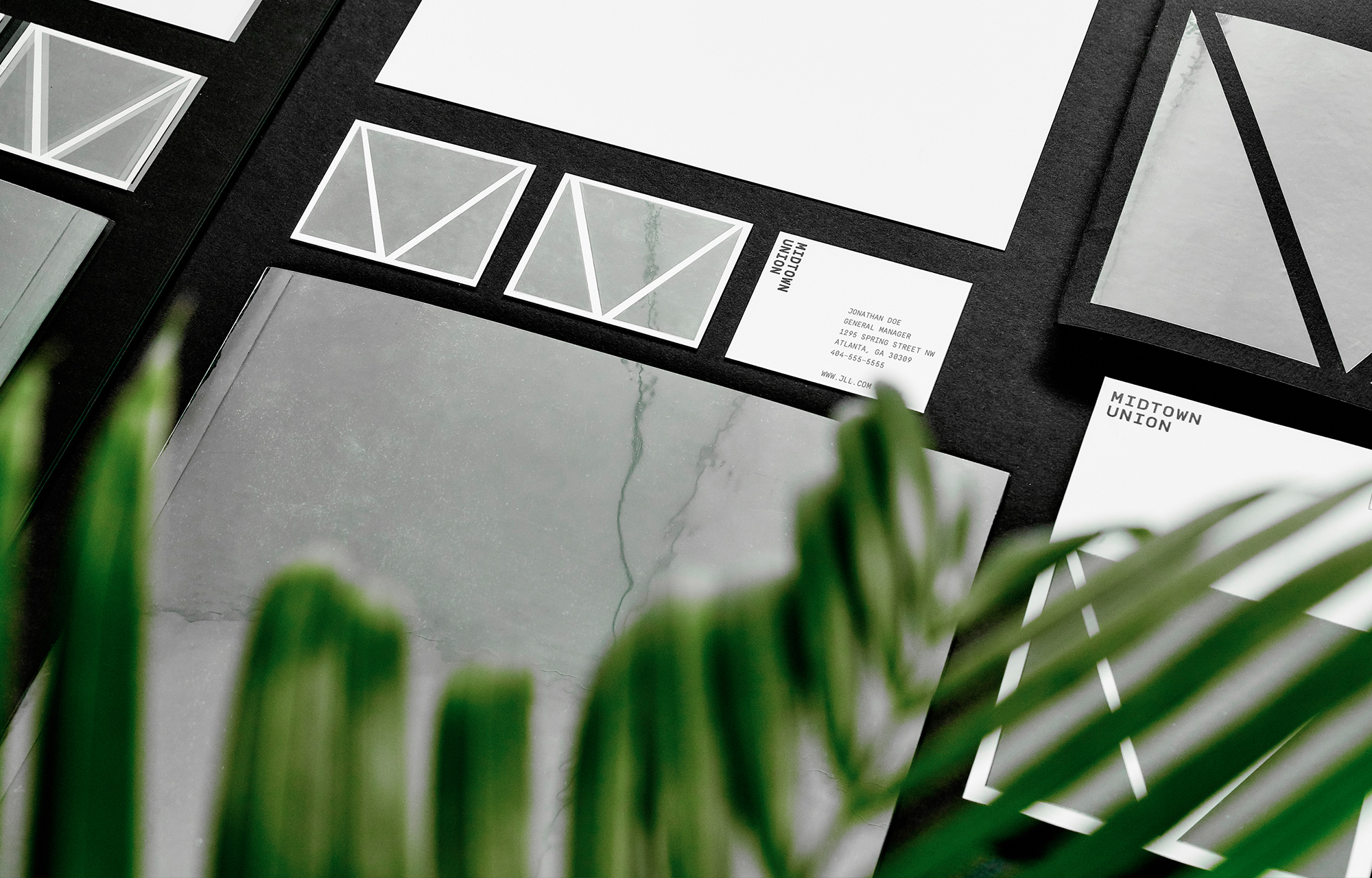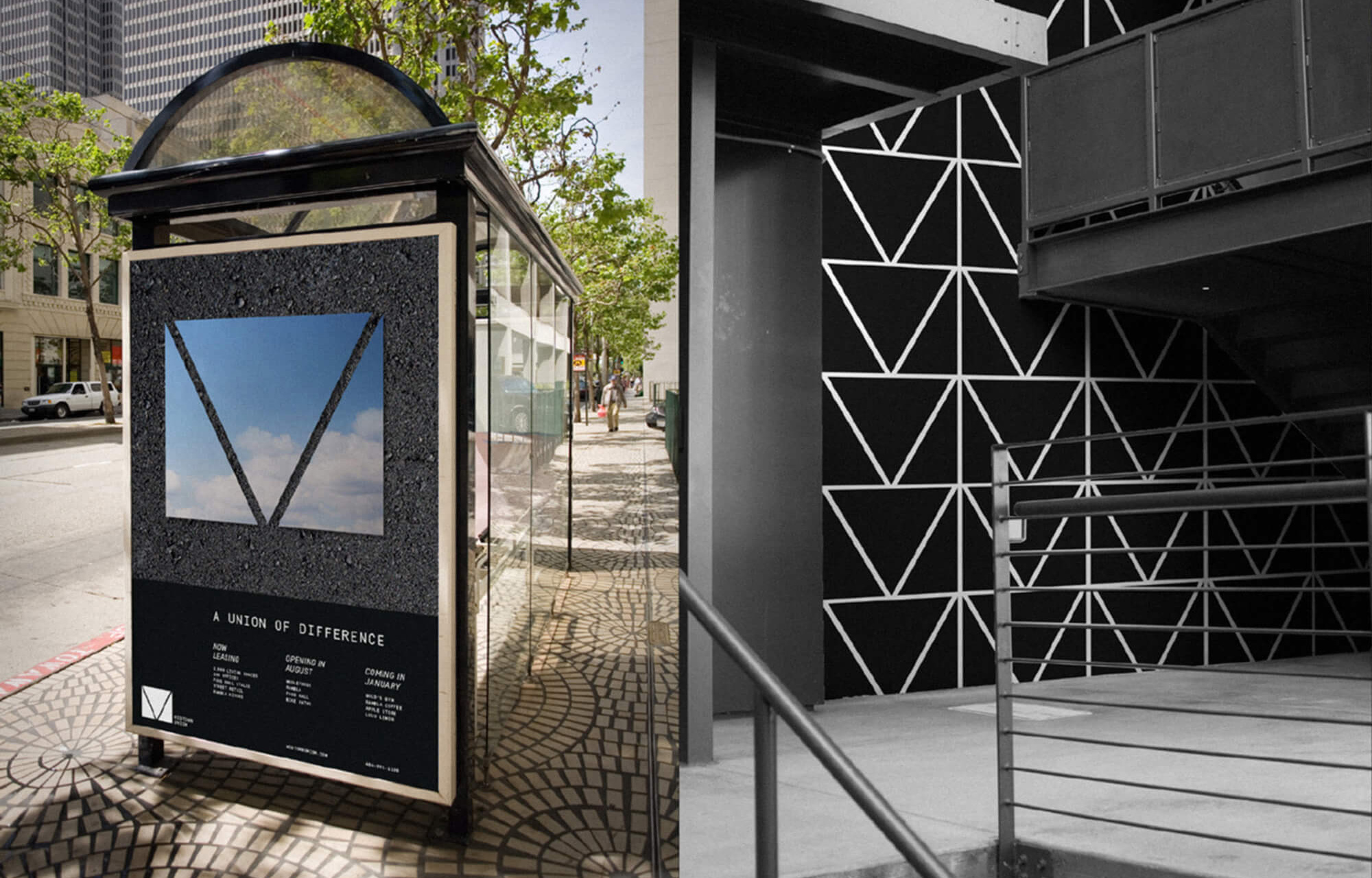 Credits —
Brand Identity © 2018
Role:
Design Lead & Art Director
Designer & Art Director:
Todd Durkee
Writer:
Jinah Kim
Creative Director:
Blake Howard
Naming:
Danielle Wilson
Project Manager:
Melissa Kruse
Studio:
Matchstic
Client:
JLL, Metlife