Project:
Tabi—
Product Branding
*Graphis Design Annual 2022, Honorable Mention
Role:
lead designer &
art director—
brand identity, packaging
PolyVision is a global manufacturer known for crafting innovative writing surfaces and architectural panels for the modern workspace. They needed a brand name for their product line, product names, visual and verbal identity system and packaging for their newest line of B2C collaboration tools.

After exploring the materiality, design, and benefits of this family of products, we determined that they sit at the corner of high-design and high functionality.

We named the brand Tabi: a fabricated, yet human-sounding name that relates to the idea of staying organized and keeping tabs on the next task.


Then we named the product line underneath Tabi to feel like a nice, tight family that work well side by side and each evoke a sense of their distinct attributes.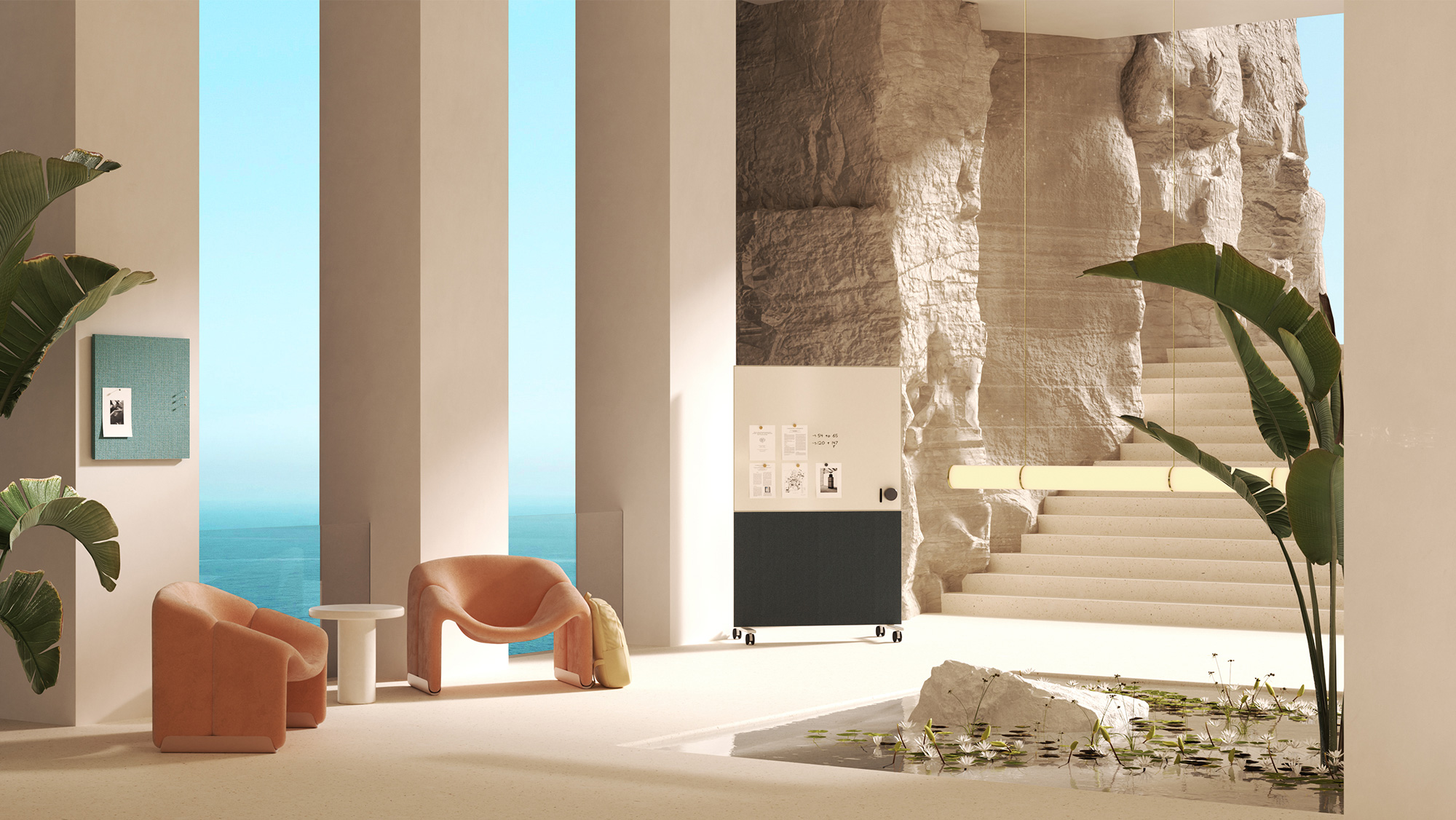 To uniquely showcase the line, we dreamt up the House of Tabi, an imaginative and fictitious architectural space with surrealistic mysteries. We partnered with
Alexis Christodoulou Studio
on the vision, styling, and art direction.
Credits —
Brand Identity © 2020
Creative Direction:
Brit Blankenship, Danielle Wilson
Design, Packaging, Print & Art Direction:
Brit Blankenship, Gray Hauser, Miruna Talpas
3D Rendering Artist:
Alexis Christodoulou Studio
Prop Styling:
Alexis Christodoulou Studio, Brit Blankenship, Miruna Talpas
Writer:
Danielle Wilson
Naming & Strategy:
Sarah Gail Hughes, Danielle Wilson
Project Manager:
Melissa Kruse
Studio:
Matchstic
Client:
PolyVision